Press Release – 14th June 2023:
Google Inc. is generously providing us with free machine power for the next few years! We're grateful to Google for their commitment to the environment and for enabling our eco-friendly EV charging. Thank you so much, Google!
---
Press Release – 24th April 2023:
We're thrilled to unveil our cost-effective, eco-friendly charging solutions, now accessible to all new customers. We recently launched a new site on 21st April, that will contain 200 state-of-the-art Schneider chargers, generously backed by Selvaagbolig – a renowned residential developer in Norway for more than seven decades. We're delighted to lead the way in sustainable housing advancement.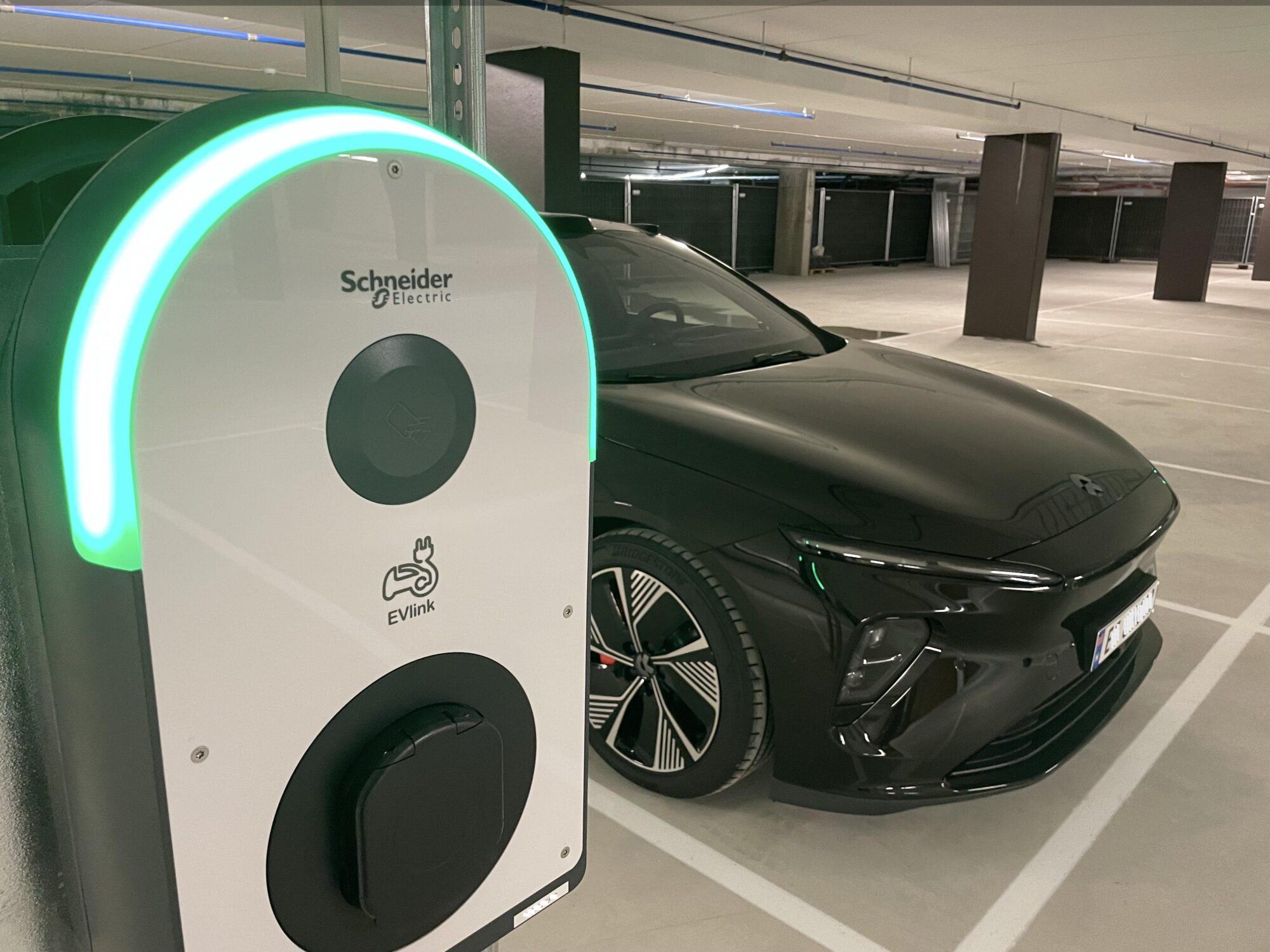 Equipped with top-of-the-line Schneider chargers, we're excited to provide groundbreaking charging experiences, starting with our guest of honour, the impressive NIO ET7
---
Press Release 11th April 2023:
Flexibility is converting debt to stocks.
We are thrilled to share the exciting news that our company has taken a flexible approach to converting debt into stocks. We convert our convertible loans and welcome our new owners, who played a significant role in supporting us throughout 2019 and 2020. We are immensely grateful for your support and look forward to a prosperous future together.
Warm regards,
Lars Holmefjord, CEO
---
Press Release 31th March.2023:
Stay Connected with SMS Alerts for Charger Sessions

Today, we are thrilled to announce the launch of our new SMS service. This service keeps all our clients connected and informed about their charger sessions. With this service, you will receive an alert if your charger session is not working correctly.
Our CEO, Lars Holmefjord, said " We are delighted to offer this new service to our customers. Our priority has always been to provide the best possible customer experience and this new feature helps us do just that."
The SMS service is also helpful for caretakers and electricians who want to know if their charging sites is functioning properly. Not only does it give them peace of mind but it also allows them to take necessary steps in a timely manner in order to ensure smooth operations at their charging sites.
This new feature offers several benefits including:
⚡️ Instant notifications when there's an issue with your charger session
⚡️ Easily troubleshoot problems without having to be on-site
⚡️ Quickly identify any issues with the charging site
⚡️ Remotely monitor the status of your charging site from anywhere
The SMS alert system will help you stay connected and informed about your charger sessions so that you can rest assured that everything is running smoothly.
Our senior developer, Phill, commented We understand how important it is for our customers to have reliable access to their charging sites and this new feature helps us ensure that they get the best possible experience while using our services"