Intelligent charging software for electric cars and fleets ⚡️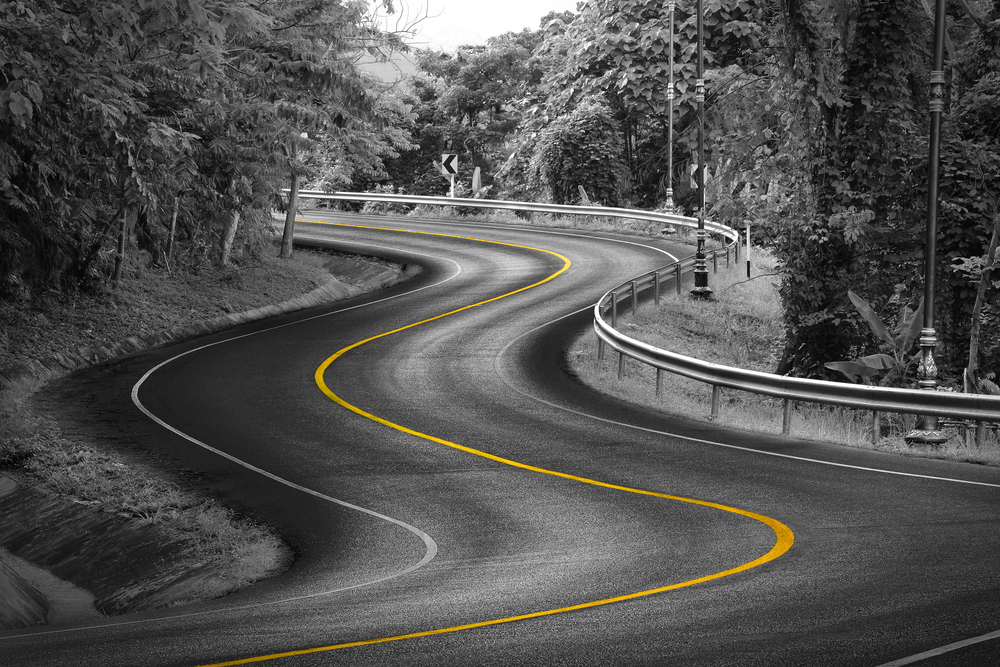 We have developed the most environmental-friendly, user-friendly and intelligent charging software for electric cars and fleets.
We make charging your EV cheaper and easier than ever before.
Six good reasons for using Flexibility software ⚡️ (link)
App Store & Google Play


If you use a charger in an apartment building or drive a fleet vehicle managed by Flexibility, you can download our App from AppStore and Google Play (link).
Our intelligent charging engine and charger management are also white-labelled and built into several of our partner's solutions.
Intelligent charging for apartment buildings ⚡️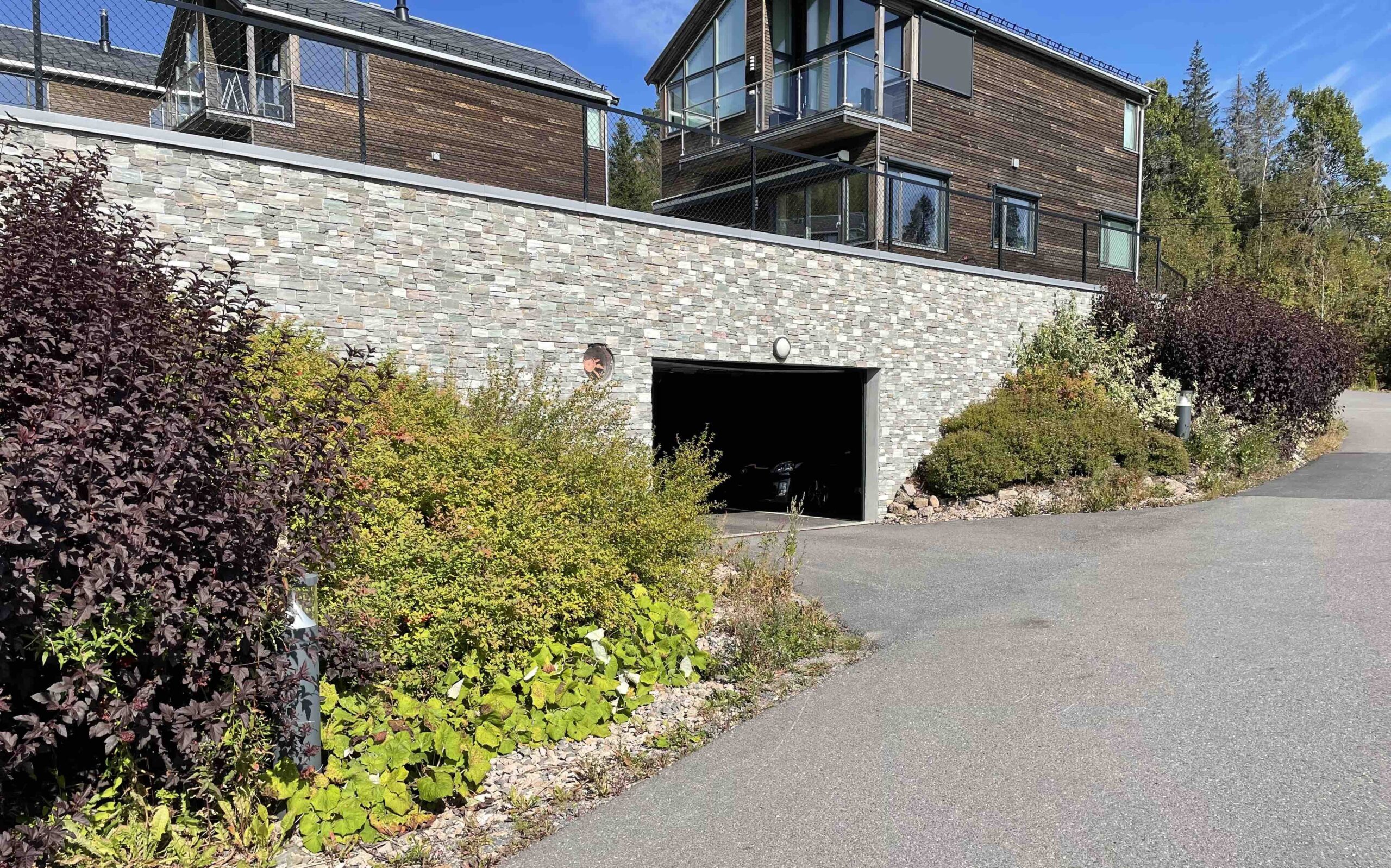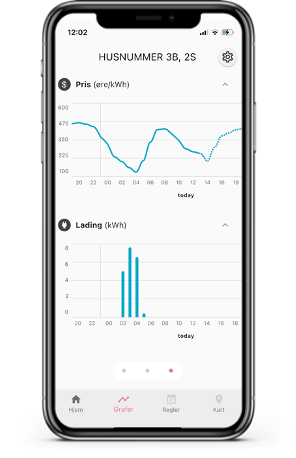 If you live in an apartment building, charging your electric vehicle can be a costly and frustrating experience. You probably feel like you're paying more than you should for electricity and the charger.
Thankfully, our innovative apartment logic is here to help. Our smart charging solution not only reduces energy costs, but also improves the overall user experience. With our efficient accounting system, you can enjoy reliable service and high-quality charging, all while maintaining lower costs.
In short, our solution provides a win-win scenario for all apartment-dwelling EV drivers. Say goodbye to overpriced charging and enjoy electric driving with us.
It is the most cost-effective logic available in the market

It reduces the running cost by 10-70% (grid cost + energy cost)
It offers efficient monthly payment with APP (card, VIPPS, phone)
User pays their fair share of the electricity and grid cost (hourly cost)
Our system supports different charger brands:

It upgrades and improves all Easee, Zaptec, Ensto and Schneider chargers.
It elevates the efficiency and speed of your charging with this game-changing solution – no need to replace the charger.
Who use our system?

Our solution is selected as the brain for a big leading charging provider.
Oslo´s most professional housing developers use it in their new builds
A leading energy utility use our system for all new projects
More than 11 multi-homes and housing cooperatives (Borettslag/Sameie) in Oslo, Bergen and Trondheim

Through our platform, users can self-order service or installation, and the service is provided by some of Norway's biggest installer of chargers.
Six good reasons for selecting Flexibility Apartment ⚡️(link).
For further info, or if you want to order please get in touch with us through the link
Applied Research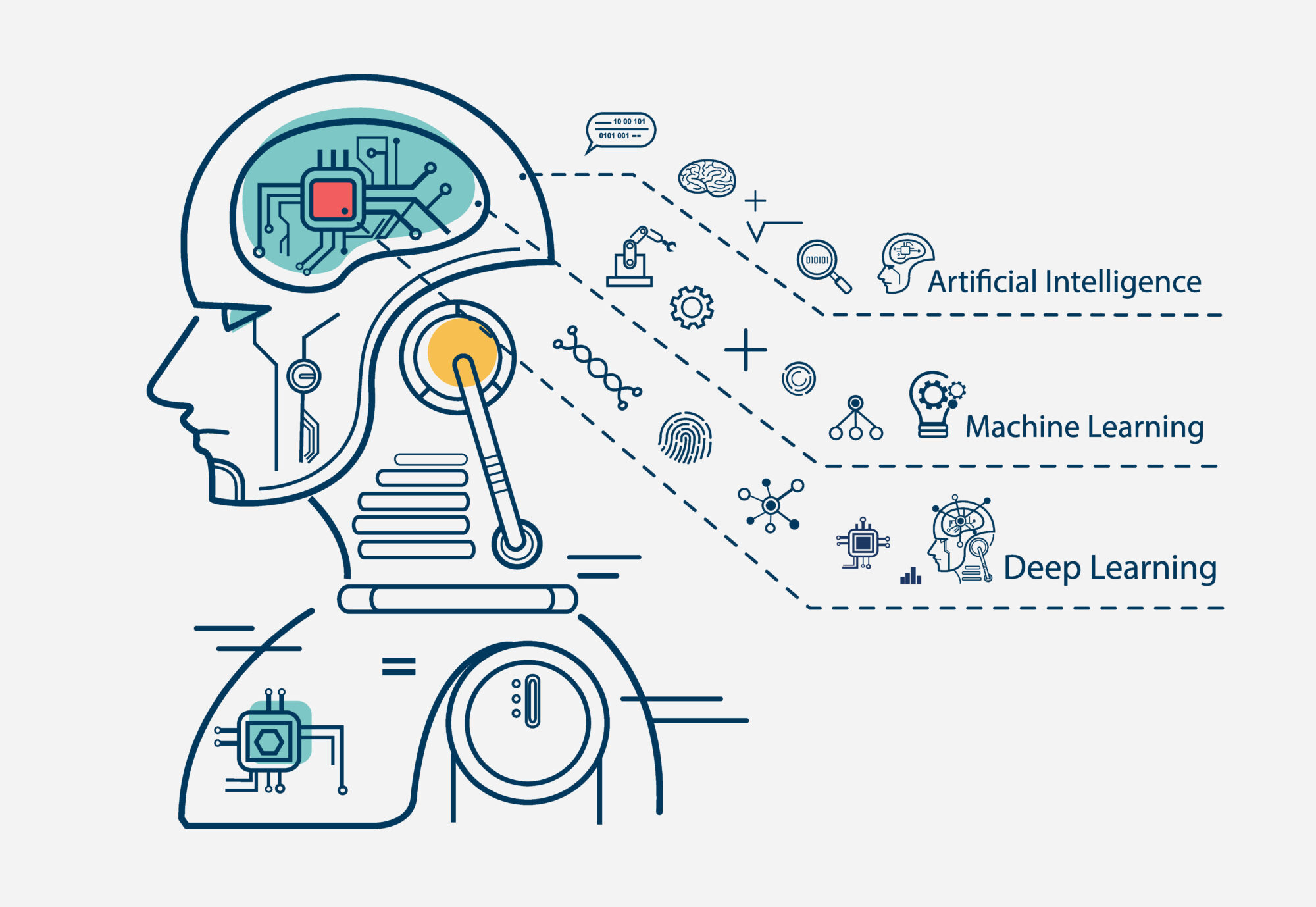 Intelligent charging for the Norwegian Postal Service ⚡️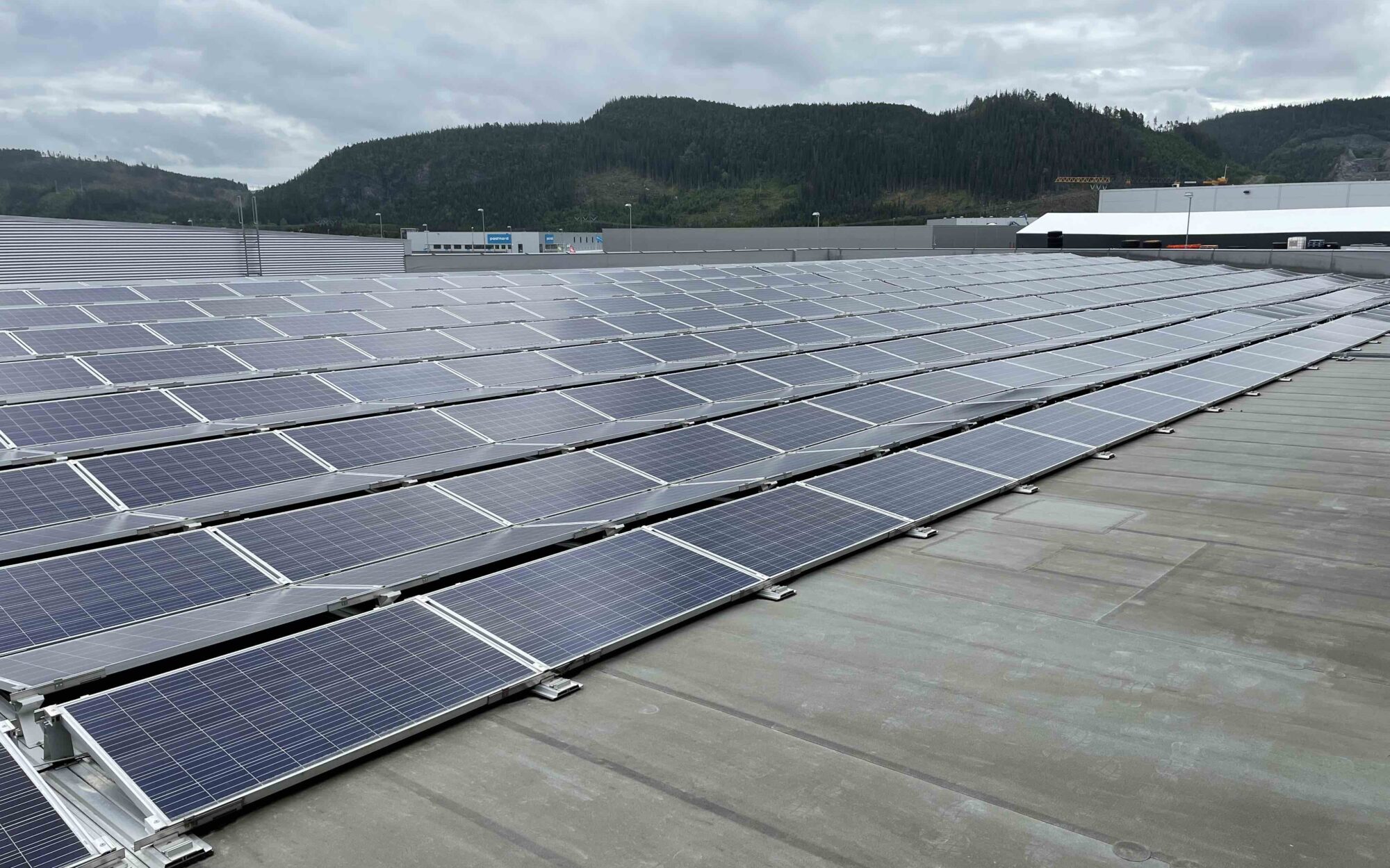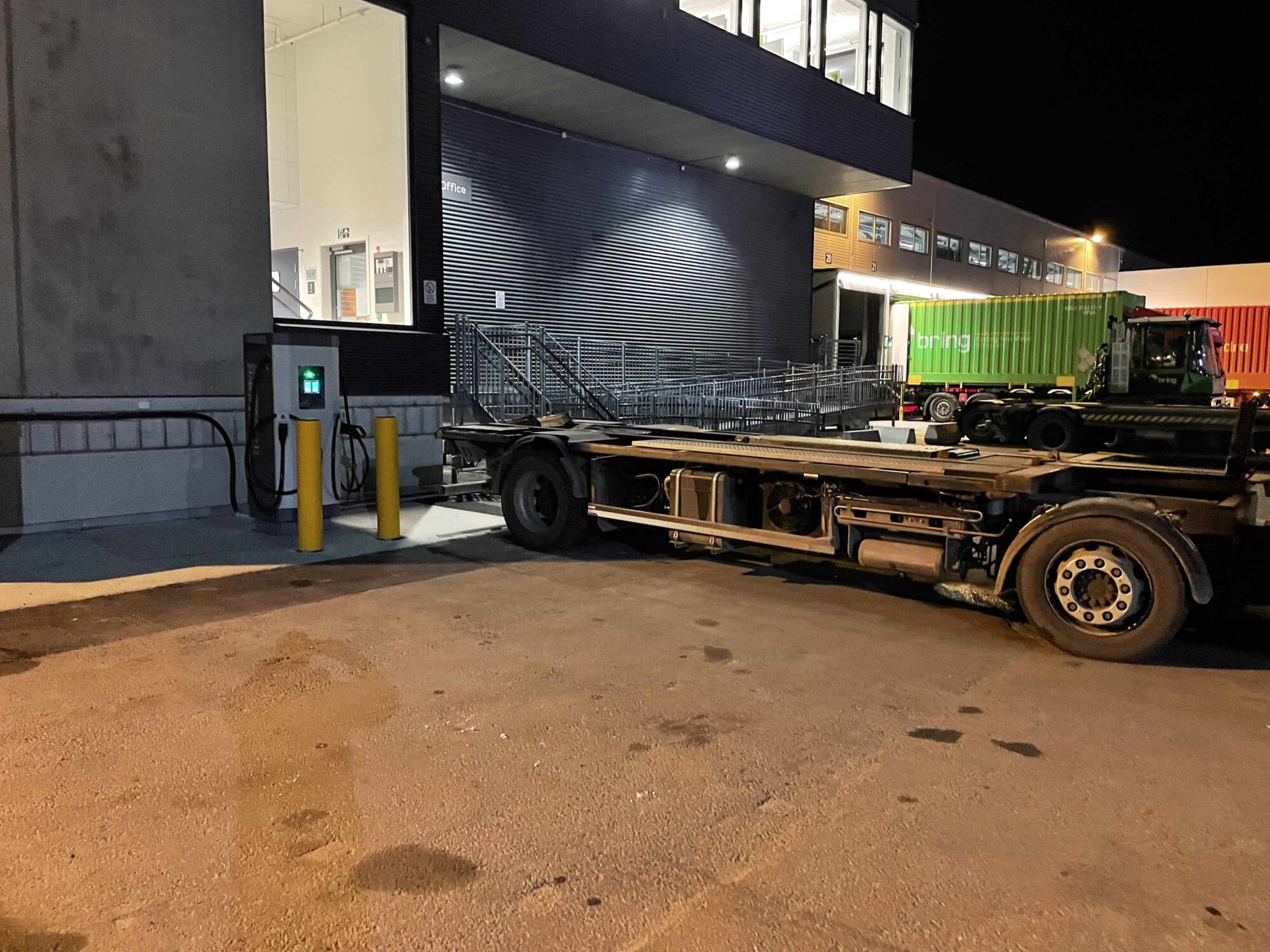 Get ready for the future of charging! We are testing and evolving our new logic in new postal terminals. We focus on improving the charging and logistics for an extensive electric fleet in daily use.
Different hardware and manufacturers of fast chargers

Fast chargers rated 30-180 kW
About 2 000 kw grid capacity per terminal
180 AC chargers rated at 22 kW
Solar roof 8000 m2 and battery system
Vehicle integration (hardware)

Hourly variable grid fee and power price
Snowy and icy conditions
For more information, see
Cost savings with our AI logic ⚡️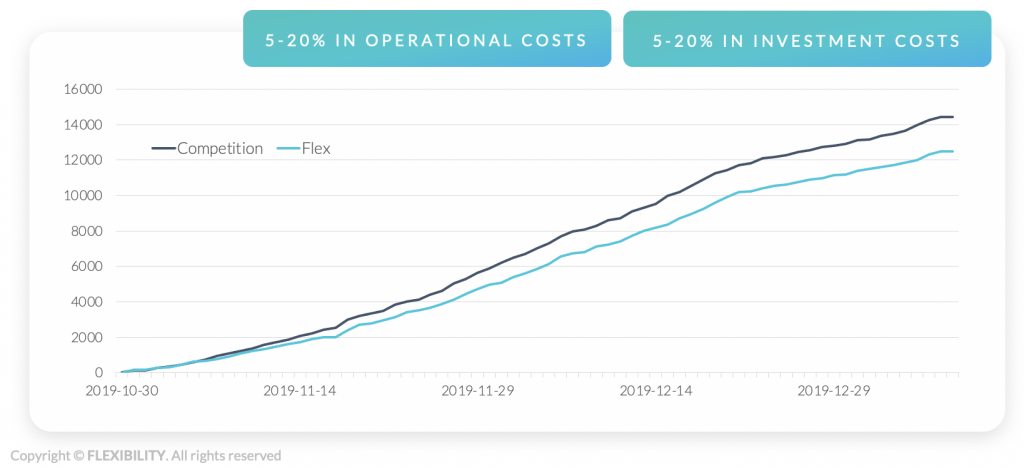 When we initially evaluated our system in 2019-2020 versus the market leaders, we saw that we saved 5-20% in energy and grid fees. Due to increased market prices in the last years, we can save as much as 10-70%.
Battery health 🔋
Our automatic charging management will prolong the battery lifespan as much as possible, saving you much money.

Our clients get easy access to review the battery health of their battery. As a result, they don't have to take the car to a car repair shop to carry out a costly and timely inspection of the battery's health.
Hardware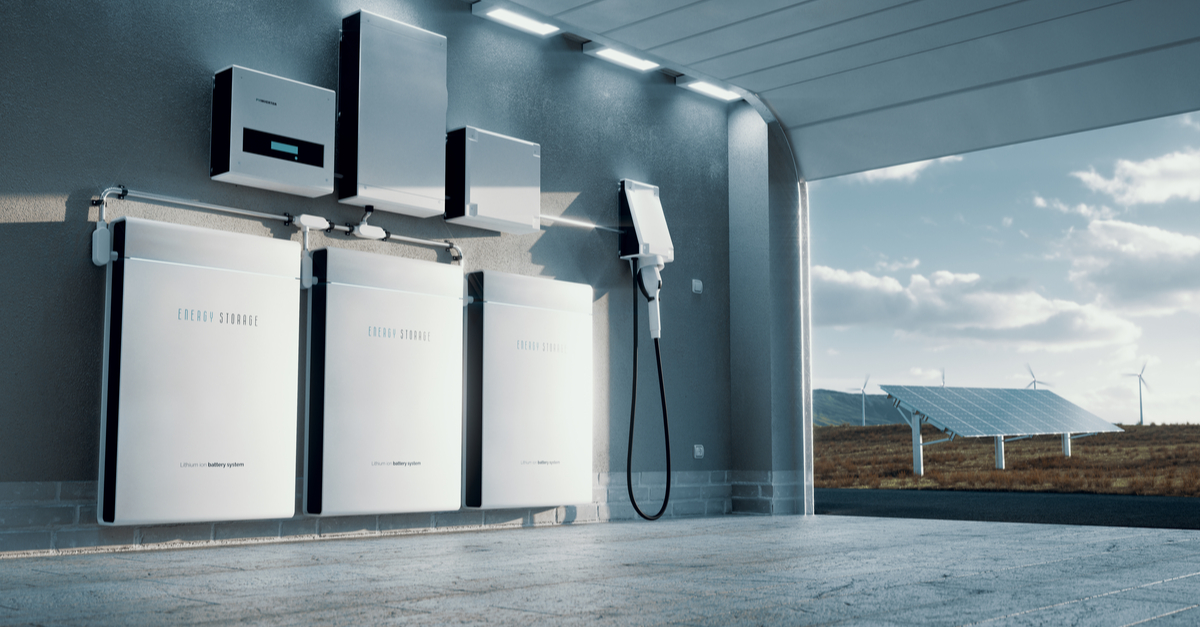 Based on our extensive experience and know-how, we help our clients with unbiased advice to find hardware that fits their needs.
What should they buy?
Is the hardware future-proof?
What is the sweet spot between operational costs, uptime and CAPEX?
We experience we save our partners 10-35% of the CAPEX and also prevent them from entering the wrong or bad purchase agreements
Are you ready to connect your fleet?

We are now ready to offer companies in Europe, Asia and the US our smart charging to companies with big fleets of chargers or vehicles. So let's enable our AI to become the best global solution.
Contact us at post@flexibility.ai or phone 97 33 99 77
Flexibility AS 919693673 MVA, Professor Dahls Gate 3, 0355 Oslo, Norway,